Michael B. Poliakoff, President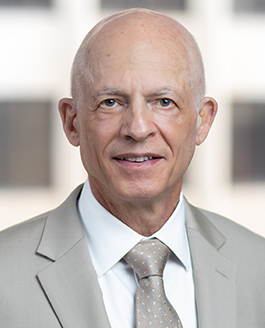 Dr. Poliakoff became part of the ACTA team in March 2010 as the Vice President of Policy and became ACTA's third president on July 1, 2016. He previously served as Vice President for Academic Affairs and research at the University of Colorado and in senior roles at the National Endowment for the Humanities, the National Council on Teacher Quality, the American Academy for Liberal Education, and the Pennsylvania Department of Education.
He has taught at Georgetown University, George Washington University, Hillsdale College, the University of Illinois–Chicago, and Wellesley College. He received his B.A. magna cum laude from Yale University and went on to study at Oxford University as a Rhodes Scholar, and the University of Michigan, where he earned a Ph.D. in classical studies. He has been a junior fellow at the Center for Hellenic Studies, and his research has been supported by the National Endowment for the Humanities, the Deutscher Akademischer Austauschdienst, and the Alexander Von Humboldt-Stiftung. He is the author of numerous books and journal articles in classical studies and education policy and has received the American Philological Association's Excellence in Teaching Award and the Pennsylvania Department of Education's Distinguished Service to Education Award.
To request an interview, please email us here.
Armand Alacbay, Vice President of Trustee & Government Affairs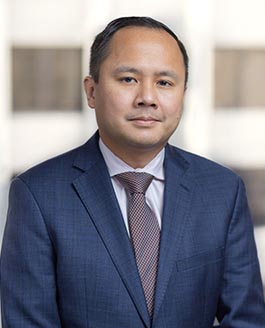 Mr. Alacbay is responsible for trustee and government affairs related projects. He oversees ACTA's external affairs team to promote public policy objectives at the federal, state, and institutional levels. He works directly with members of Congress, senior executive branch officials, college and university trustees, and coalition leaders on priority higher education issues. Mr. Alacbay has testified before state legislatures in South Dakota, Michigan, and Maryland, and he has appeared on the Wall Street Journal's Opinion Journal program. He has been a contributing author on accreditation issues to volumes published by Johns Hopkins University Press and by the Heritage Foundation. His industry reports for ACTA have been featured in outlets including the Wall Street Journal, the Associated Press, Fox News, and Forbes.
Prior to joining ACTA, he worked in private practice as a trial attorney and later managed an educational services startup company. Mr. Alacbay received a B.A. in economics and English from the University of Virginia and his J.D. from George Mason University School of Law, where he served as Editor-in-Chief of the George Mason University Civil Rights Law Journal.
To request an interview, please email us here.
Emily Koons Jae, Director, Fund for Academic Renewal (FAR)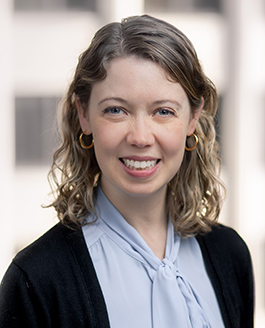 Emily Koons Jae serves as Director of the Fund for Academic Renewal, a program of ACTA that works closely with higher education donors to design, monitor, and evaluate transformative gifts that meet their philanthropic objectives. In this role, Ms. Jae collaborates with ACTA's Vice President of Communications & Development to identify philanthropists who would benefit from FAR's services and build strategic partnerships that further our mission.
Prior to joining ACTA, Ms. Jae served as the director of entrepreneur engagement at the Commonwealth Foundation for Public Policy Alternatives in southeastern Pennsylvania. Before that, she worked for the Jack Miller Center, serving in a progression of roles on the organization's academic programs, communications, and development teams. Ms. Jae holds a B.A. in history from Davidson College.
To request an interview, please email us here.
Bradley Jackson, Vice President of Policy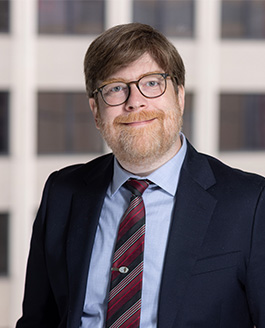 Dr. Jackson is responsible for ACTA's academic publications and for initiatives relating to academic freedom, free expression, civics education, and curricular improvement. This includes overseeing What Will They Learn?, ACTA's annual assessment of the general education programs of over 1,100 colleges and universities. Prior to joining ACTA, Dr. Jackson was Senior Program Officer at the Institute for Humane Studies, where he focused on topics such as free expression, academic freedom, and the cultural challenges of illiberalism.
He teaches in the Department of Political Science at American University. Prior to this, he taught at both Eastern Michigan University and Hillsdale College. He received his Ph.D. in Political Science from Michigan State University, specializing in Political Theory and American Government. He has published academic work on Thomas Hobbes and Adam Smith, as well as essays on higher education.
To request an interview, please email us here.
Wm. Bryan Paul, Director of Alumni Advocacy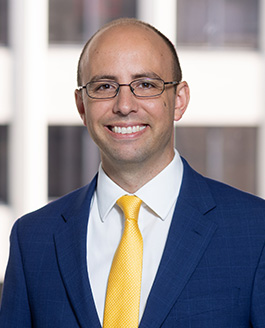 As ACTA's Director of Alumni Advocacy, Wm. Bryan Paul works closely with the Director of the Fund for Academic Renewal (FAR) to support the efforts of alumni groups to advocate campus reform, particularly surrounding their alma maters' free expression policies. He builds partnerships with and consults alumni group leaders, acts as a liaison between ACTA and the Alumni Free Speech Alliance, amplifies the message of alumni groups, creates online resources to aid alumni in their reform efforts, and conducts regular webinars and an annual summit for alumni leaders to facilitate networking and knowledge sharing.
Prior to joining ACTA, Bryan worked in public relations for various organizations in the United States. He pursued his doctorate (Ph.D. Communication) at the University of Missouri, specializing in political communication. Bryan's scholarly research seeks to identify best practices for twenty-first-century leadership, media, and civil discourse. He also holds a master's degree (M.A. Professional Communication) from Southern Utah University and a bachelor's degree (B.A. Political Science, Philosophy Minor) from Brigham Young University.
Bryan is an active member of the National and Central States Communication Associations and an online adjunct instructor for Southern Utah University's Department of Communication.
To request an interview, please email us here. 
Steven McGuire, Paul & Karen Levy Fellow in Campus Freedom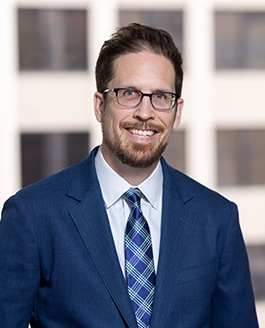 As the Paul & Karen Levy Fellow in Campus Freedom, Dr. McGuire writes, podcasts, and speaks on free speech and academic freedom in the context of contemporary campus issues. He also assists with related ACTA rapid responses, reports, and initiatives. Prior to joining ACTA, Dr. McGuire was director of the Matthew J. Ryan Center for the Study of Free Institutions and the Public Good and associate teaching professor in the Augustine and Culture Seminar Program at Villanova University. His academic research focuses on the history of political thought, focusing in particular on the theme of modernity and its critics. He is the co-editor of Eric Voegelin and the Continental Tradition, Subjectivity: Ancient and Modern, and Nature: Ancient and Modern. His writing has also appeared in the Philadelphia Inquirer, Broad and Liberty, RealClearPolitics, Inside Higher Ed, The Public Discourse, Church Life Journal, Modern Age, Perspectives on Political Science, and the Political Science Reviewer.
He is currently editing two volumes on the politics of liberal education. He holds a B.A. from the University of Lethbridge, an M.A. from the University of Saskatchewan, and a Ph.D. from The Catholic University of America, where he was a Bradley Fellow and an ISI Richard M. Weaver Fellow. He was a 2021 Claremont Institute Lincoln Fellow.
To request an interview, please email us here.